Angels which partly represent us and partly belong to us
The origins of these sedimentary soils are a mix of Pliocene and Miocene in addition to
the presence of clay sand and silt. Traces of ocean beds enhance our wines with a touch of minerality. A sinuous, inclined territory characterizes the estate.
However, the south/southeast disposition provides the vineyards with an extended exposure of sunshine thus aiding the growth of the plants and the ripening of the grapes.
The altitude, 264 meters above sea level, along with being close to both the mountain and the Adriatic Sea allow the morning winds to reach the rows of vines and dry the dampness of the night, consequently avoiding the uprising of pathogens.
The climate is that of a region in central Italy located near the Apennines: a relatively harsh Winter, a cool damp Spring, a hot Summer and a long, mild Autumn with plentiful rainfalls arriving after harvest. It is a unique terroir, just like the wines it produces. Wines which unfold the story of their land.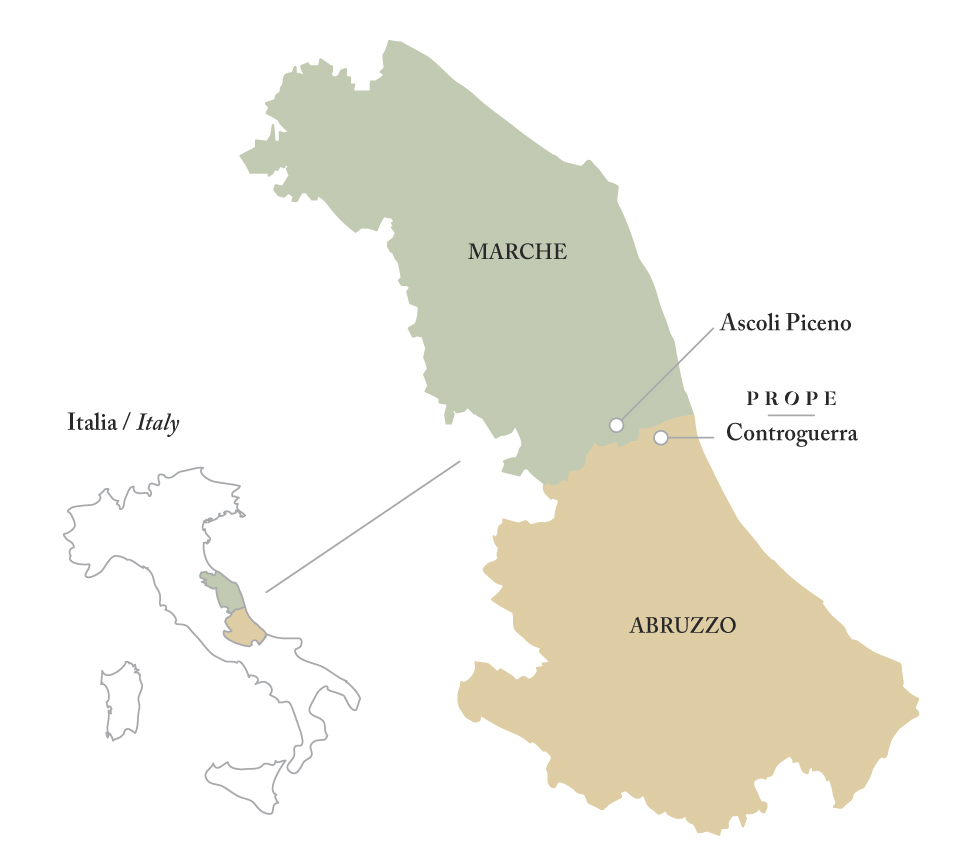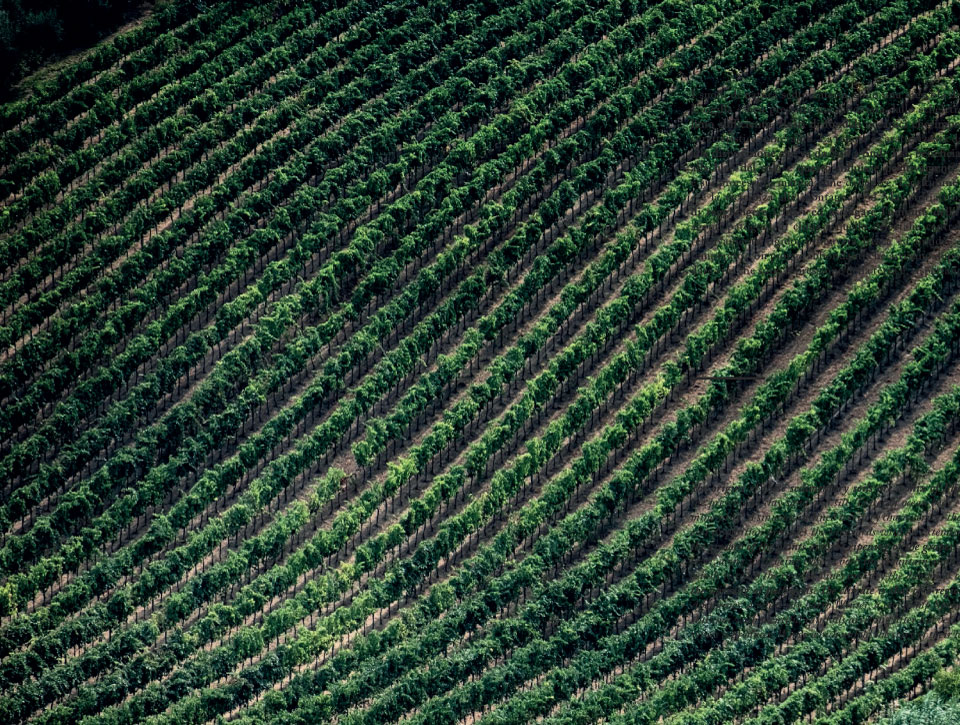 Our vineyards are in Controguerra, which is a stone's throw away from our beloved Ascoli. To honor this nearness, we have decided to call this line "Prope", which in Latin means "close to". The vineyards are different but close to each other, separated by a simple boundary between two regions, Marche and Abruzzo.
For the label, we chose the inspiration of Osvaldo Licini, a local painter. He is just like Montepulciano: they both represent the true nature of the territory.
Licini, a melancholy rebel, depicts gigantic angels riding horses fluttering between the ground and the sky which upon meeting their own reflection or their kindred spirit free themselves in space and time, holding each other's hands as if dancing. It was love at first sight with Licini and also with his rebel angels which we have chosen for Prope.
These angels partly represent us and partly belong to us.